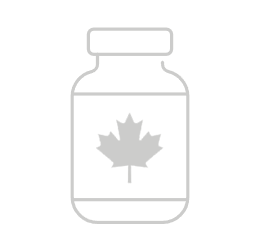 {{g.goods_name}}
{{g.brand_name}}
FRIDGE MEDICATIONS
${{getShowPrice(g,gk)}}
Prescription Required
Policy - Please read and agree to the terms and conditions of shipping below. Everything you need to know about shipping and receiving temperature sensitive medications will be provided below. Please feel free to contact us for more information. Click "agree" to the policy below if you have read and agree to the policy.
Overview of Ordering Temperature Sensitive Medication
We ship ALL temperature sensitive medications via AIR EXPRESS delivery for the fastest shipping which will be by default, MANDATORY SIGNATURE REQUIRED. Requiring a signature also helps prevent the package from being left outside and exposed to weather, and helps deter theft. We can ship with NO SIGNATURE required, but it takes twice the amount of time to receive, as it would ship via ground shipping, taking approximately 7-10 days. (Please note that the approximation is in reference to business days). This option is available through special request.
Tracking your package
Receive your tracking - You can go to usps.com upon receiving tracking from Canada Post to request text or email updates to get notified every time the package moves.
Receive your medication - Check the WarmMark (if applicable) and call our Pharmacist for further evaluation should it be triggered. A triggered WarmMark does not necessarily mean that the medication has been negatively affected, but it will provide information for a consultation with our Pharmacists. Ice packs will often be melted upon arrival. This is normal. The insulation in the packaging will keep the medication cool much longer throughout shipping to arrival.
Risks to consider
Important to note: There will always be an element of risk and the risk is yours; however, we will always ensure on our end that your medication is shipped properly according to manufacturer's specifications and guidelines.
We will be responsible for processing and dispensing your medications quickly and properly; however, once it leaves the Pharmacy, the responsibility to receive becomes your own.
Please consider seasonal temperatures before placing an order. Consider upgrading packaging depending on ambient weather conditions.
Responsibility for the very rare and unlikely event that something may go wrong, (seizure, postal error, temperature exposure) will be assumed by the patient.
There is a no refund policy.
Special Requests and Accomodations
Please contact us at our toll-free number 1-877-527-8889 or send us an email at [email protected] if you have any questions!
We require any special requests or accommodations be made in writing.
If you wish to have your package shipped with NO SIGNATURE requirement, please contact us and we can provide more information on the pros and cons to help you make an informed decision. Upon agreeing, we will require a signature for validation.
On the checkout page please reply with "I agree" or "I do not agree" Once you agree we will start processing your order. Thank you for ordering from CanadaMeds4Less
Information
What is a Generic in Canada? Health Canada (the Canadian regulatory board) evaluates every Canadian generic for their safety, effectiveness, and quality. Every generic used in Canada has the same medical ingredients as their brand name counterpart and is considered bioequivalent to the brand name medication. The quality standards for brand name drugs and generic drugs are the same. All of the ingredients, facilities, and manufacturing processes must meet Canadian federal guidelines for Good Manufacturing Practices. In addition, Canadian generic manufacturers must perform 'comparative bioavailability' studies to demonstrate that their generic products deliver the same amount of medicinal ingredient at the same rate as the brand name medication. Nearly 45% of all prescriptions filled in Canada use generic medication and some hospitals exclusively use generic drugs. For more information, please visit http://www.hc-sc.gc.ca/hl-vs/iyh-vsv/med/med-gen-eng.php
---